12

PRINCIPLES
9

OLD MEN
An animator who just left an internship in Heavy Iron Studios, a video game studio in Los Angeles. I started out as a cinematic layout artist in the studios and eventually moved on to creating gameplay cycles and cutscenes. The studio is working on a couple of unannounced titles and it has been really exciting to be on the team and to be working on their project.

Being an animator, I am very much in love with motion. More than any other aspects of the process of creating animation, I find delight in how a rig can be given the illusion of life by applying a few principles, understanding body mechanics and placing a few clever keyframes. I have great love for hand keyframed animation but with motion capture being an ever growing part of the industry today, I too have spent extensive time in a motion capture studio learning its workflow and quirks and integrating that into my skill set.

Though my speciality lies in Character Animation, I am also skilled in various other aspects of CG asset creation. And in my free time when I am not at work, I pursue my other long-time hobbies including playing the piano and guitar, rockclimbing, and dancing salsa.

SKILLS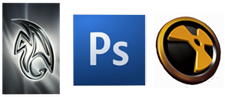 ANIMATION: Strong understanding of weight and body mechanics. Able to make good use of reference and exaggerate poses. Can produce cycles and action scenes quickly.
MAYA: Primarily skilled at animation. Also able to model, texture and handle elements for compositing to a lesser degree.
PHOTOSHOP: Texture work and for preparing elements for compositing.
NUKE: Rotoscoping and color key, cards/geometry projection setup, 3D scene integration, post production
Also have some experience with motion capture work, Cortex, Motion Builder, Final Cut Pro, Zbrush, Syntheyes 3D tracking, Python Scripting, and Softimage.